Postanly Weekly, Issue #239
The Productivity Purge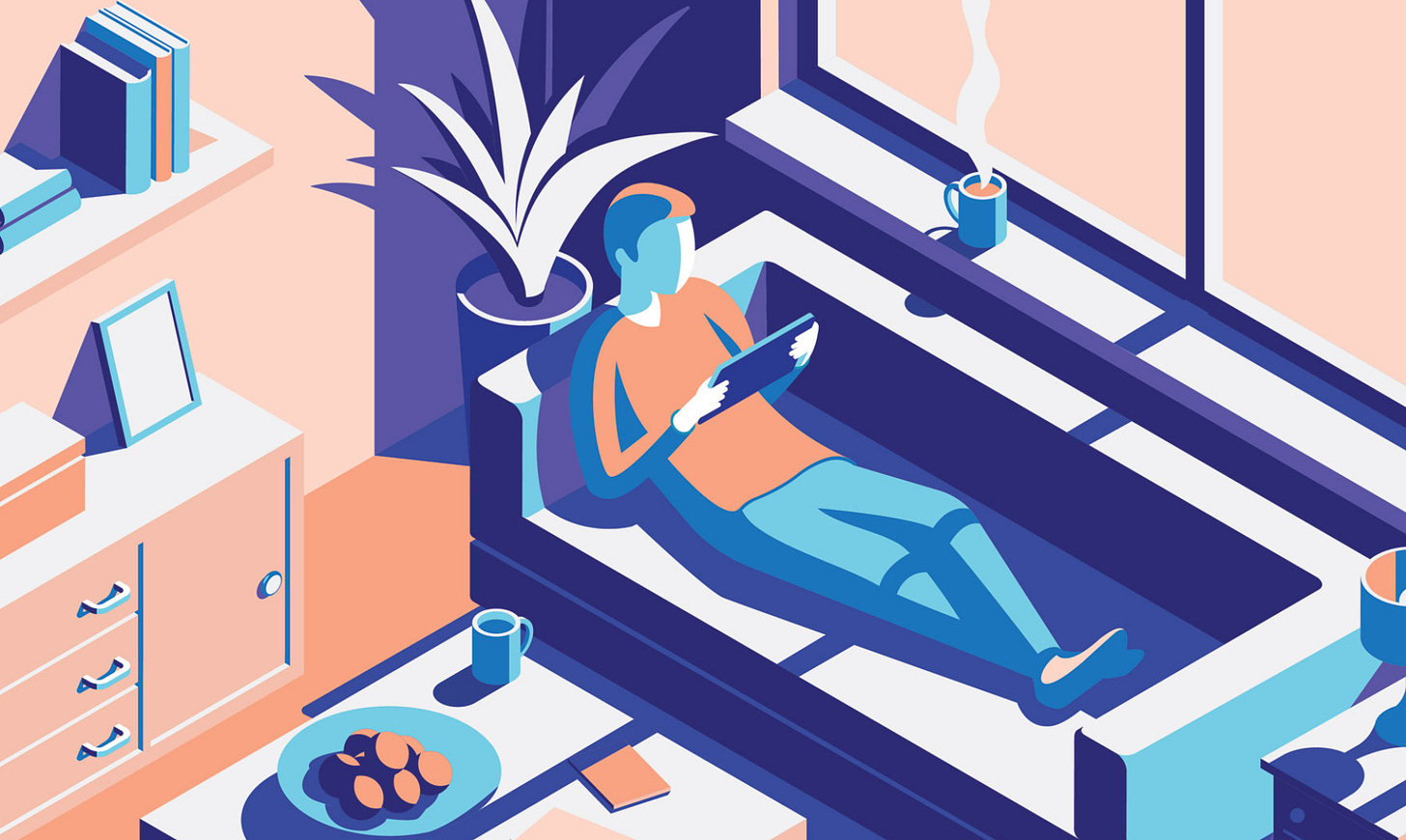 Welcome to Issue 239!
Routines are good. The best approach to make something a habit if you plan on doing it daily, weekly or monthly, is to build a system for getting it done. Efficient daily routines are known to save time and advance goals.
..extreme circumstances are a powerful trigger for a shift in perspective. Daily life and work can get so repetitive that we might get jaded and "locked in" to a stale perspective. These men were shocked. 
here was once a banker in his 50s who had worked seven days a week for 25 years and become a very wealthy man. Then, at the apex of his career, he looked around him and realised that he had entirely neglected his family…
When someone sets out to improve their health, they usually take a familiar path: starting a healthy diet, adopting a new workout regimen, getting better sleep, drinking more water. Each of these behaviours is important…
CareerBuilder found that nearly half of American workers check email after they leave work, and 45% say they do work during non-business hours. And this phenomenon crosses global borders, prompting new laws…
"What is art, / But life upon the larger scale, the higher / … Art's life, — and where we live, we suffer and toil," Elizabeth Barrett Browning wrote in her epoch-making 1856 epic novel in blank verse, Aurora Leigh…
We acquire most of what we know about the world this way – by testimony. Testimony is a good thing. If we could rely only on our own senses, our knowledge would be very limited. When you watch the news…
---
A podcast I'm listening to — The science behind how we became so obsessed with our selves. In this n this episode of the You Are Not So Smart Podcast, David McRaney and Will Storr had a conversation about "the age of perfectionism".
A newsletter I find useful — Jocelyn K. Glei. Twice a month, she publishes a newsletter that highlights new ideas about how to find more creativity and meaning in your daily work. It's full of great reads and actionable advice.
---
If you enjoy Postanly Weekly, become a supporter by going premium (link below), and get access to all past and future issues, ebooks, and my recent Kaizen Habits course.
---
Read. Learn. Achieve!
Until Next Week,
—Thomas